Understanding Auction Conditions
With the market showing no signs of slowing down, Auctions are taking the Real Estate industry by storm.

Compared to this time last year, Brisbane Auction clearance rates have doubled, currently sitting at 84%, and are at a high across the board in Australia. As a result, sellers are taking the opportunity to sell their homes under the hammer because more buyers are finance ready for Auction Day.

When it comes to the Terms and Conditions of purchasing a property at Auction, buyers must be familiar with these as they differ from a Private Treaty sale.

Here are our top tips to help you better understand when bidding for your new home: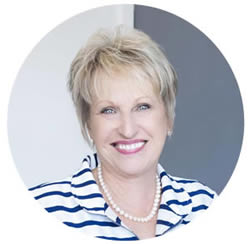 1) 5-business day cooling-off period
This cooling-off period does not apply to Auctions.

2) Building and Pest, Finance Clauses
All clauses are removed from the Contract of Sale as buyers who bid at an Auction must be finance ready because once the hammer falls and the contract is signed, the sale is unconditional.

Vendors who take their properties to Auction may carry out a Building and Pest inspection before the property hits the market to assist buyers. Hence, a detailed report is readily available for prospective buyers at any time.

3) Registering to bid
All buyers must be registered to bid. The Auctioneer may register a person as a Bidder only if the person has provided their name, address and satisfactory evidence of their identity. Bids will only be accepted from registered Bidders.

All parties who intend to sign the contract of sale must be registered with a range of Bidder Authority Forms of registration to cover various circumstances - for example, telephone and live messaging.

4) Fall of the hammer
Immediately on the fall of the hammer, the highest Bidder accepted must sign, as Buyer, the Contract of Sale in the form displayed or circulated with these Conditions of Sale and pay the deposit to the nominated Deposit Holder.

5) The Deposit
The deposit payable under the Contract of Sale is between 5-10% of the successful bid or any other percentage or figure nominated.

6) Settlement Period
The seller determines the settlement period, which can vary and be adjusted when signing the contract.

Our Latest Auction Success Story
An exciting Auction at 147 Coreen Street, Wynnum, was held on Saturday 4th September with an overwhelming result selling under the hammer for $1,511,000.

A well presented and tailored campaign by Gail Gobey attracted over 134 inspection attendees during the three-week campaign. Then, come Auction day, it resulted in a crowd of over 100 curious spectators, 30 registered bidders all wanting this rare and unique opportunity in the heart of Wynnum!

The current market is unique; buyers are well educated, keeping track of market trends, so to further support you, Your Guide to Buying a Home at Auction is a complete guide to help you bid at your next Auction.

To understand more about the property market, which sales method is best suited for your home, and how to achieve the best result, we warmly invite you to contact Gail Gobey on 0439 584 111.
*Information sourced: realestate.com.au, phillbroom.com.au